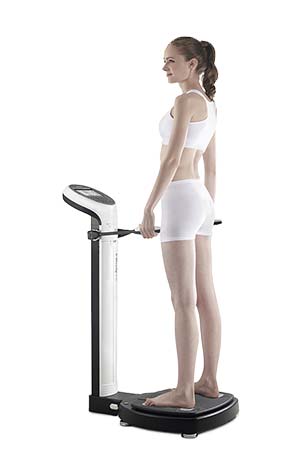 See What You're Truly Made Of
And step away from the scale! We firmly believe the #ís are not enough.
InBody is our approach to a true fitness assessment. In less than 2 minutes the InBody Test:
Examines the compositions of your body
Reveals % of body fat (including visceral fat)
Identifies muscle distribution
Shows body water balance
"I had been concerned about my increase in weight over the past two months, so I decided to take the InBody Test. Iím so glad I did! Now I know it was in fact my body fat percentage decreasing and my muscle mass increasing that contributed to the weight gain. Iím now more motivated than ever to set new goals and crush them! I canít wait to see my results next month!"
~Sydney Stafford, Court House Member
Court House Squash & Wellness
Now With Two Locations!
Court House Central
24/7 access, including public holidays!
31 Victoria Street,
Hamilton HM 10, Bermuda
441-292-8357
info@courthouse.bm
Court House West
24/7 access, including public holidays!
71 Pitts Bay Road,
Pembroke HM 08, Bermuda
441-295-3008
info@courthouse.bm