Be healthier. Be happier. Simple stuff really.
Joining a gym is a positive commitment to your health. So, if youíre reading this, looks like youíre well on your way to making a pretty great life decision - kudos to you!
Here, our team sweats the simple stuff, and is totally committed to working with members to be happier and healthier from head to toe.
Reciprocal Privileges
Go ahead and take that world tour! Your gym will come with you.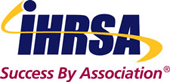 IHRSA
We are super proud to be a member of the International Health, Racquet & Sports Club Association (IHRSA).
IHRSA Passport Program allows members of Court House to work out when traveling to other participating IHRSA clubs worldwide
Over 3,200 IHRSA member health clubs in more than 50 countries
To find out what clubs are members go to www.healthclubs.com
How it Works:
Prior to visiting an IHRSA reciprocal club members must obtain a Passport
Members can request a Passport directly from the Front Desk
Passports must be presented in-person to access a reciprocal club
Learn More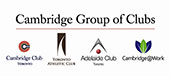 Cambridge Group of Clubs
We are also proud to have a reciprocal agreement with the Cambridge Group of Clubs. Clubs are located in Toronto, ON and Montreal, QUE Canada.
How it Works:
Prior to visiting a Cambridge Group reciprocal club, members must obtain a Letter of Introduction
Members can request a Letter of Introduction directly from the Front Desk
Letters of Introduction must be presented in-person to access a reciprocal club
Learn More